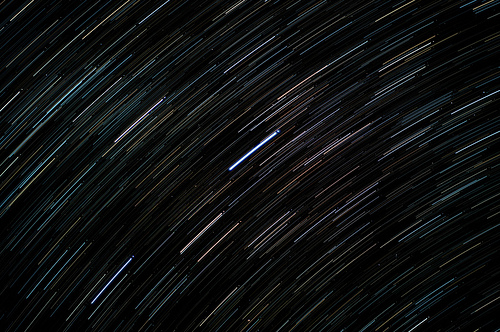 More Star Trails.
I pointed the camera in a slightly different direction to capture these stars — roughly north-northwest into the sky. In this image the stars appear a bit brighter than my previous attempts (and there are many more stars). It may be because I increased the exposure time a little, or it may be because their was a new moon, providing a darker sky.
This image was created from 259 exposures, totaling a span of 15 minutes.
See the original on Flickr.