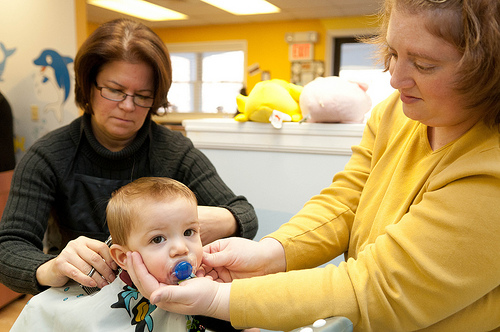 Patrick's first haircut
Last weekend we took Patrick for his very first haircut. We visited a kid-friendly place called Little Klippers. He did really well for most of it (well, he did have the pacifier to help), but when the clippers came out he kind of freaked out. His hair isn't so wild anymore!
See the original on Flickr.