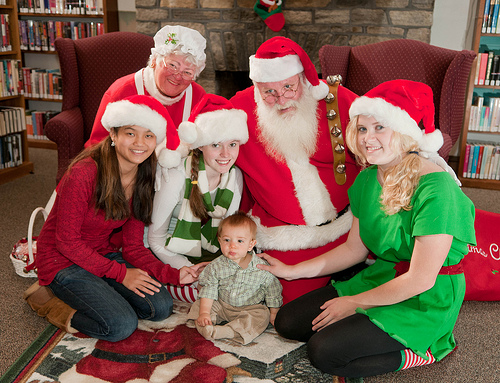 Patrick's Santa visit
Patrick visited with Santa and Mrs. Claus back in October at a local library. They even had a few elves to help out. Since Patrick is always such a flirt when we go out, I thought it was fitting we grab a photo of the elves fawning over him, too!
I used a speedlight on camera as well as at camera right. I didn't bring a light stand and couldn't find a good spot to position the camera right flash, so I just set it on the floor on the little stand it comes with. That worked fine for some of the other shots, but having the flash up high and pointing down would have given this photo much more even illumination.
See the original on Flickr.