Getting ready for Wyoming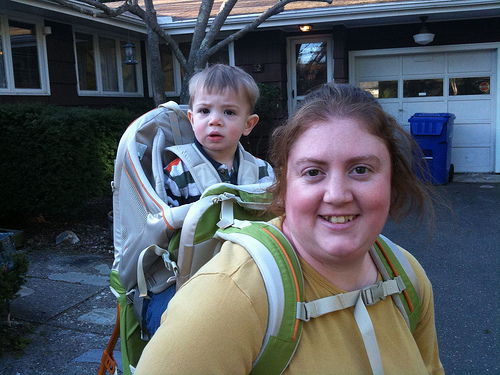 Getting ready for Wyoming
In a few months we'll be spending a week in Wyoming, relaxing and visiting with my brother Jim's family.
We've been considering how to be mobile with Patrick. I think we'll take the stroller and this backpack-style carrier. Sherree decided to walk around with it for a few minutes the other day to help get Patrick familiar with it again.
See the original on Flickr.