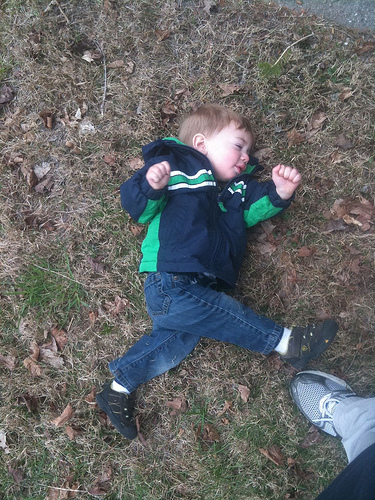 Rolling on the ground
Patrick loves being outside, and he keeps finding fun new things to do while outside. His latest thing is rolling around in the grass. He thinks it especially funny that he can be sitting up and fall backward before beginning to roll.
See the original on Flickr.