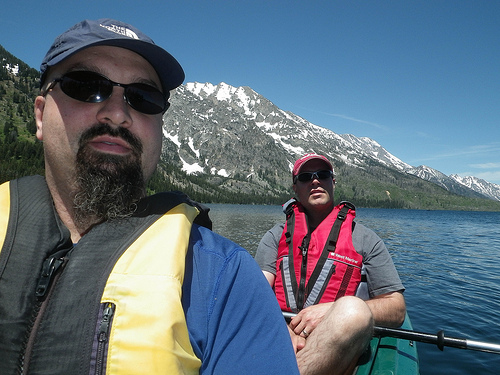 Kayaking on Jenny Lake
While in Grand Teton National Park, Jim and I went kayaking on Jenny Lake. We rented a tandem kayak.
Jenny Lake was a nice spot to go, and was surprisingly secluded from the crowds exploring the area. We were able to see some hikers going around the lake, and of course the mountains to the west. It was very windy so we had to work hard to get back to the boat launch — I don't know if that's normal (because the lake is at the base of the mountains) or if that was just a windy day.
See the original on Flickr.