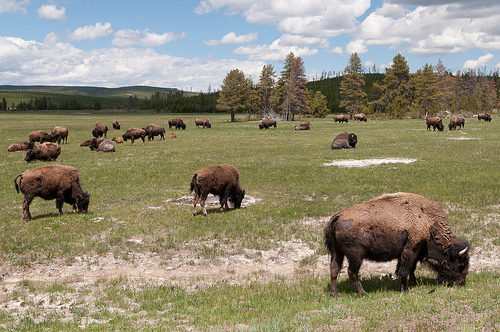 Bison in Yellowstone
One of the most popular reasons to visit Yellowstone is to see wildlife, and it doesn't disappoint. Buffalo — er, American Bison — are everywhere, roaming freely. It's easy to spot a single Bison or a large herd from the park roads, anywhere in the park. They are big animals and are easy to spot, and they can be seen up close: in this photo, the nearest Bison was probably about 20 or 25 feet away from the car.
See the original on Flickr.