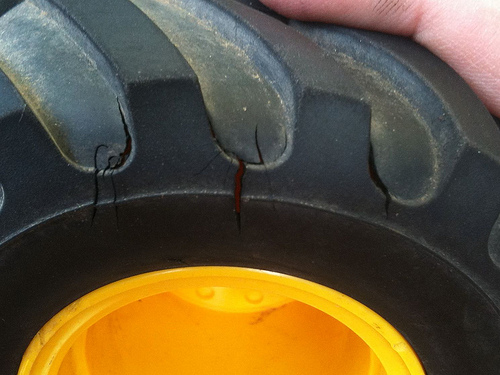 Worn out tires
Last night at the R/C track I had the Lunchbox out to run some laps. What was weird is that sometimes handling became quite unpredictable. Now, the Lunchbox is certainly no race machine and my driving skills aren't up to snuff. But still, weird.
Today while putting everything away I saw a split in one of the tires and gave it a closer examination. There are in fact many splits and cracks on each tire! That would certainly explain the erratic behavior I saw!
See the original on Flickr.