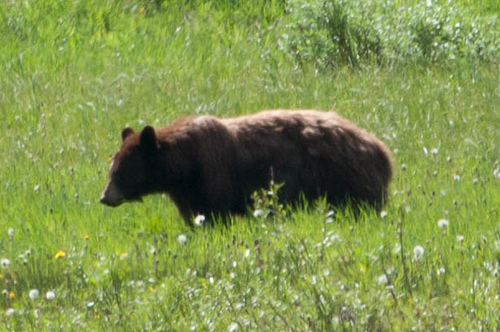 Grizzly bear
Far away from the road, across the Lamar River, we spotted a dot. It was big enough to tell that it was worth a closer look, so we pulled over and grabbed the binoculars. Clearly a bear, brown, and larger than the black bear we saw earlier in the day.
This is a very tight crop and the best of all of the bad photos I got of it. Some of the other photos showed the bears face a little better and some show the shoulder hump better, but unfortunately, this is the best shot. Regardless, the best part was getting to see a large bear, in the wild, playing in the grass!
See the original on Flickr.