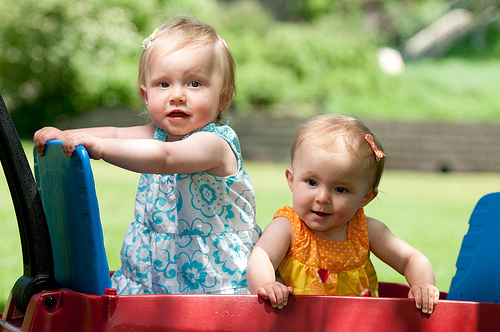 Isabella and Sophia
We spent a lot of time with my brother Jim and his family while we were in Wyoming. One afternoon I took a few photos of Isabella (on the left) and Sophia. This was just a few days before their first birthday.
I've learned that the best way to get a good photo of kids is to shoot immediately and often. If they're in a good mood then it's a good time to shoot. We were in the harsh mid-day light so headed to a tree for some shade to work under. (However as the sun shines through the leaves and dots them with bright highlights, I'm not sure it was the best choice.) A flash in a Lumiquest Softbox III was at camera left, and another flash is on-camera to provide some fill.
See the original on Flickr.