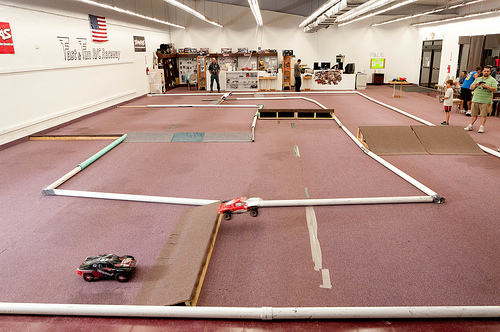 Fast & Fun R/C Raceway
I've been spending Friday nights at a local R/C track that recently opened in Vernon. The truck on the left is my Traxxas Slash 4x4.
Most of this photo is lit by the overhead fluorescent lights, however the part of the track directly in front of me was quite dark. I placed two flashes on either side of me and blasted them into the ceiling to light the foreground. It worked well in that the track is evenly lit, but there's not enough light to freeze the trucks as they go racing by.
See the original on Flickr.