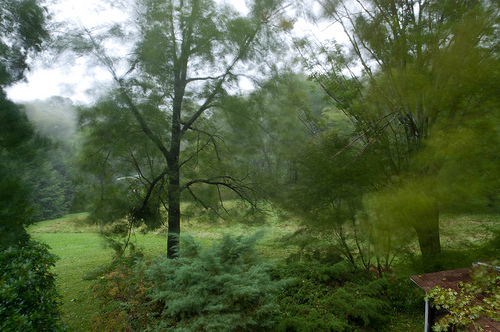 Watching Hurricane Irene
While the hurricane was going on last week, we watched out the porch windows. For the most part we only saw rain and light wind. There were a handful of periods of heavier activity, but it seemed quite mild — especially given what we were hearing about on the radio. I guess we were pretty lucky.
See the original on Flickr.