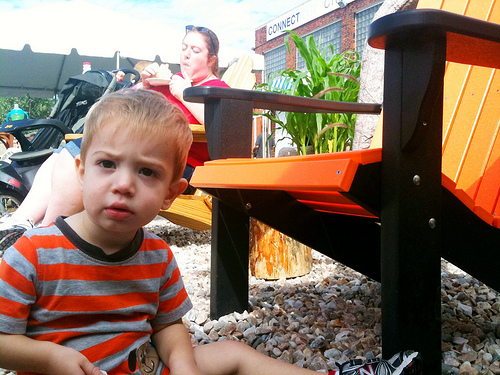 At the Big E
We went to the Big E today and in a moment of quiet I snapped this photo.
I did a poor job framing the shot so you can't see it, but Patrick is placing rocks into a Ben & Jerry's ice cream cup with cows on it. (And the cows are an important part to this because he very much enjoyed pointing them out to me.)
See the original on Flickr.