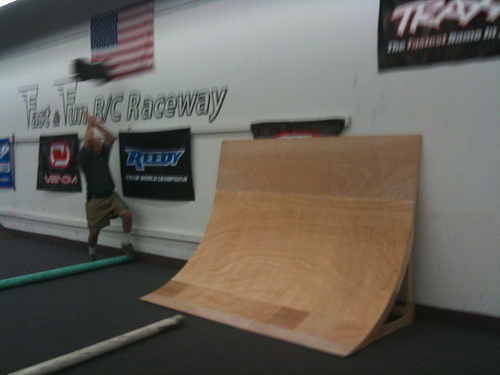 Off the Ramp
At Fast & Fun R/C Raceway there's a new ramp! We all took turns driving up it, and some of us got as high as about twelve feet. Of course, the landings are the hard part and none of us are near mastering it yet.
That's a Traxxas Slash 4x4 flying through the air in the upper-left corner, if you couldn't tell!
See the original on Flickr.