The driver's stand/oval racing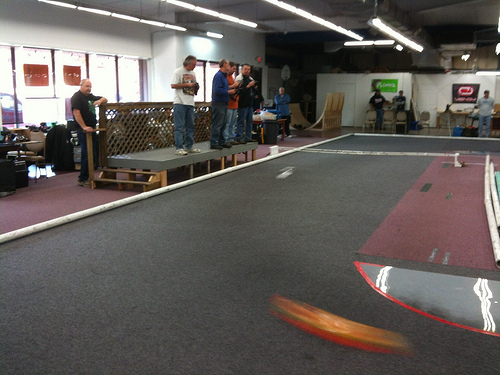 The driver's stand/oval racing
There's a new raised driver's stand at Fast & Fun R/C Raceway! The taller stand makes it easier to watch your car as it goes around the track, as I found Friday night (where I placed third in the Sportsman class A-main).
Patrick and I stopped in to watch some oval racing this morning. I don't really "get" oval, but I do like seeing how quickly and easily the carpet track can be changed from the tight, jump-filled layout used for Friday night's short course truck racing to this wide open oval track.
See the original on Flickr.