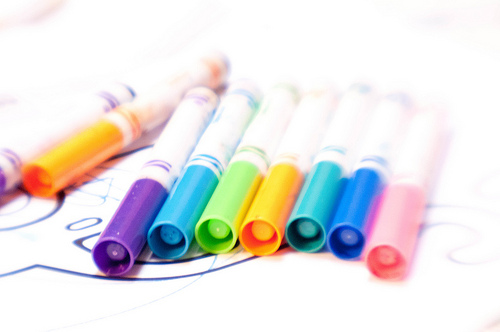 Lensbaby Markers
I've been fiddling with Jeff's Lensbaby Muse with a Plastic Optic. It's been fun to experiment with, though I've not created anything exemplary. I've tried taking photos of Patrick, our Christmas tree, the stars, and other things like these markers.
I like the capability and fun the Lensbaby offers, but I've been a little frustrated with this model and optic. Some effort is required with the Muse to focus (and keep the subject in focus), so I would prefer a Composer or Composer Pro. But the more notable thing is that I really do like sharp results, and the Plastic Optic is specifically designed to not be sharp and create a dreamy effect; I'd prefer a tack sharp Double Glass Optic.
See the original on Flickr.