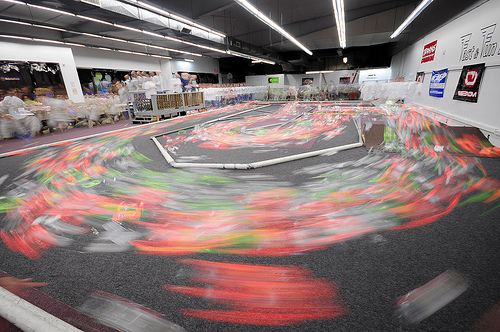 Race Trails, Attempt 2
I created a second race trail with the drivers from the Pro class. Based on my experience with the first trail I took more care with this one by excluding any photo with a marshall running through the track. The result is much cleaner, definitely. The Pro drivers are also better at following a specific and repeatable line, which makes the track pattern very clear.
See the original on Flickr.