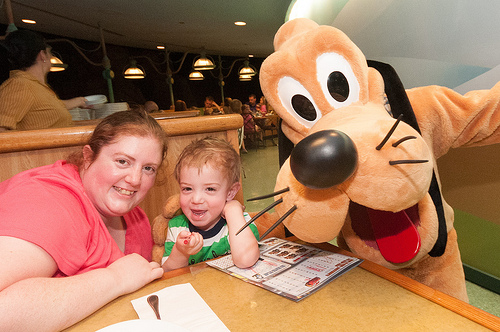 Meeting Pluto
While at Disney World we had dinner in Epcot at the Garden Grill one evening. Dinner at the Garden Grill is a "character meal" where several Disney characters will walk around and visit with everyone.
Dinner at the Garden Grill was quite good. They served a pretty traditional family-style dinner with salad, bread, chicken, turkey, beef tenderloin, and mahi mahi with potatoes, vegetables, and stuffing. There were a few details that made it great, though: the gravy on the turkey and the seared edges of the beef tenderloin were my favorites.
See the original on Flickr.