Patrick meets Santa and Mrs. Claus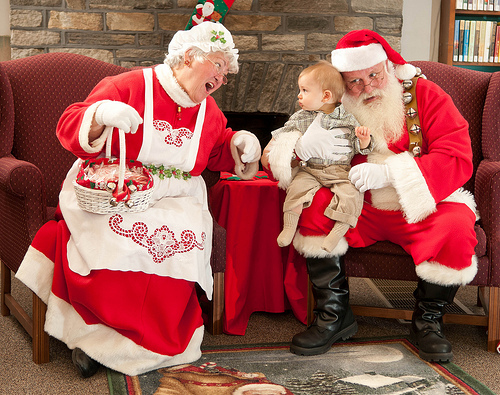 Patrick meets Santa and Mrs. Claus
Back in October we visited a local library that had a visit from Santa so that families could get a picture before Christmas, to use for cards.
Trying to make Patrick at ease and maybe even smile a little, Mrs Claus kept making faces at him, while Santa just kept trying to pose for a photo — and this is the result.
See the original on Flickr.