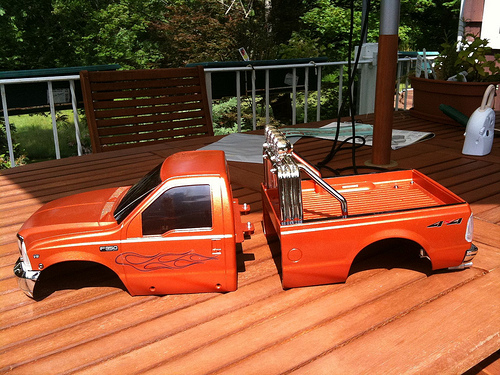 I Didn't Plan On Flames
I wasn't going to apply the blue flame stickers, but something made me think it'd work out. I think I'll add some blue flames to the side of the bed, too.
The whole body has a mediocre finish that I'm not thrilled with, starting with the paint job. But, I expect that in short order it'll be scratched and scuffed from crashes and rolls. And who will notice the imperfections then?
See the original on Flickr.