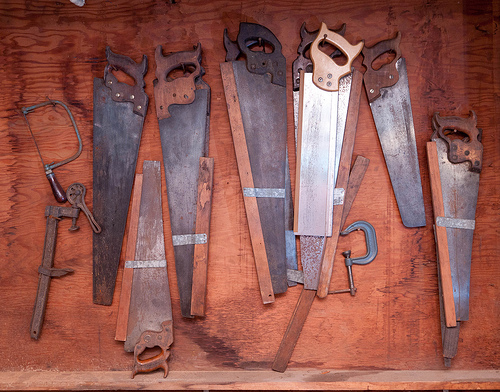 Hand saws
This is a continuation of my series of photos taken in Grammy's basement (1, 2, 3).
Behind one of the workbenches is a variety of hand saws: crosscut, rip, miter, and coping. My great-grandfather made many of the handles for these. He shaped them for left-handed use, which is obviously a little bit of a rarity.
This photo has an obvious highlight on the miter saw. Again, a larger diffuse light source would have been really helpful to lessen this problem.
See the original on Flickr.