Friday Night at the Track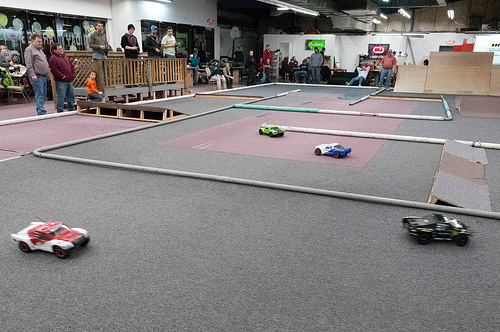 Friday Night at the Track
I've been going to Fast & Fun RC Raceway just about every Friday night for nearly six months. The crowd has been slowly but steadily growing. Once Christmas arrived though, attendance exploded: it went from 20+ to a high of 38!
This photo was shot at the end of the night with the "Pro" class A-main drivers in a tight race.
See the original on Flickr.