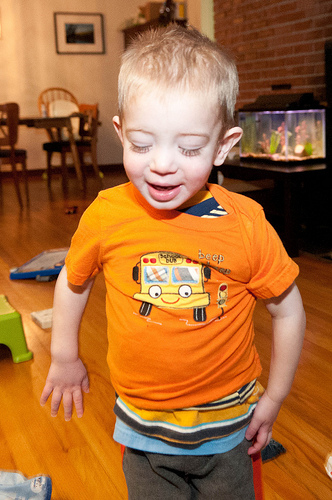 Trying on the Shirts
Sherree bought a bunch of new shirts for Patrick, most with cars, trucks, or some other exciting picture on them. So excited, he wanted to wear them all! In this (very bad) photo, Patrick is wearing a total of six layers!
See the original on Flickr.