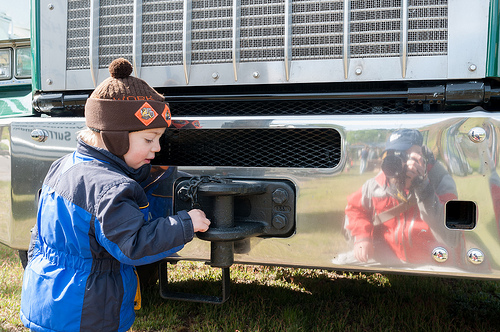 Touch a Truck Fundraiser
We went to the Touch a Truck fundraiser at Skinner Road School in Vernon last weekend. They had all sorts of trucks there for kids to get up close with — tow trucks, dump trucks, bulldozers, loaders, box trucks, a fire truck, a lumber truck… the list goes on and on. We spent a lot of time there and saw all of the trucks several times. Of note, however, is that Patrick didn't want to go into the cabs of any of the trucks.
Yep, that's me in the reflection of the bumper in the photo.
See the original on Flickr.