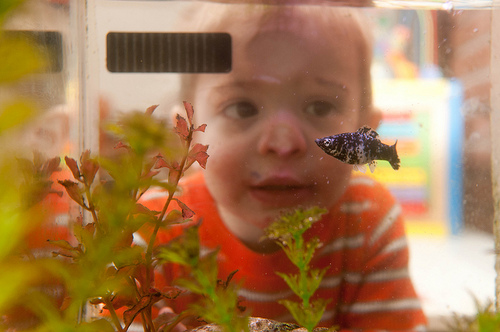 Watching the Fish
I think if Patrick pushed his face against the fish tank any harder he would have pushed it off the table.
Autofocus wasn't working well going through the fish tank so I manually focused. I intended to focus on Patrick and not the fish, but I'm kind of happy with this result, too.
See the original on Flickr.